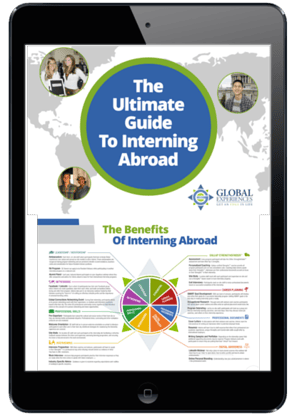 Learn what it means to intern abroad.
This guide explains how interning abroad enriches your life through:
International travel experiences
Making friends from around the world
Getting a global perspective
Real-world work experience
Development of international professional references
And SO much more...
Learn about internships from around the world:
Things you can cross off your bucket list
Examples of internships
When to study
What other students are saying
Fill out the form to get a copy for yourself!